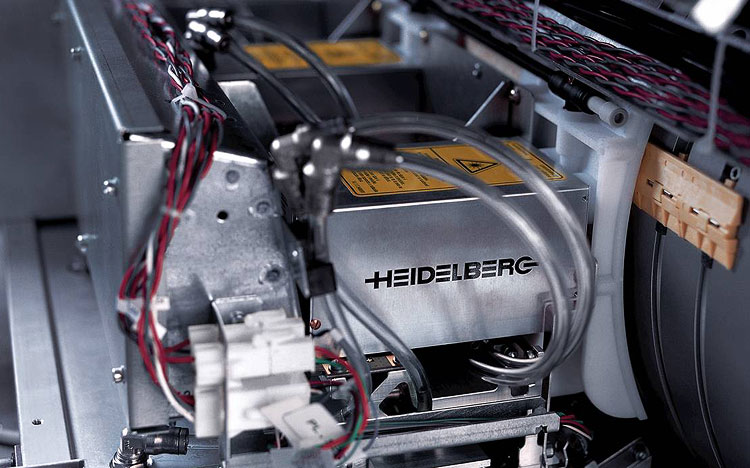 PREVENTATIVE MAINTENANCE
Keep your equipment running to its full potential and save on expensive repairs and loss of production. PrePress Technology offers maintenance options for all Heidelberg CTP. All work is carried out to Heidelberg recommended maintenance schedules.
Topsetter needs regular maintenance to clean the optics and transport rollers, replace filters and check the punches and other mechanical parts for wear.

Prosetter needs a clean air supply to the mirror motor. One of the major causes of mirror motor failure is damage to the air bearing because the filters have not been changed regularly.

Suprasetter as built in counters that warn the customer when maintenance is due. Its important that filters and coolant are changed. Transport rollers cleaned and mechanical parts checked for wear.

All maintenance work is carried out at your convenience.

A small investment in time and money could save you from expensive repair costs and damaging loss of production.

Call for a Preventative Maintenance quote.

Phone: 01827 872740
Mobile: 07900 863066
Email:prepresstec@gmail.com

Operating Hours

Mon to Fri 08:00 - 20:00
Sat & Sun 10:00 - 16:00